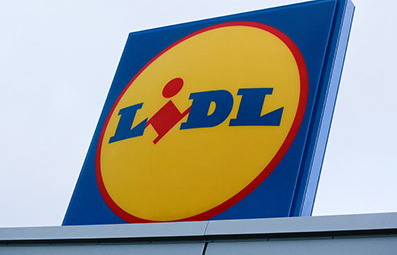 Lidl's operation
Lidl first opened its doors in Great Britain in 1994 and currently has over 26,000 employees, 900 stores and 13 distribution centres in England, Scotland and Wales. Lidl takes pride in providing top quality products at low prices.
The Lidl retail philosophy is focused on simplicity and maximum efficiency at every stage of the business, from supplier to customer, enabling the company to sell high quality own brand and well-known products at low prices.
Red Tractor
Lidl is committed to sourcing high quality fresh meat, poultry, fruit and veg from British farms. We work closely with Red Tractor to ensure that our British meat, poultry, fruit and veg is responsibly sourced to strict food hygiene, animal welfare and environmental standards, with every pack traceable to the farm of origin. This guarantees our customers a fresh, locally sourced, high quality range of meat and poultry at excellent value.
Fairtrade
Lidl sells over 50 different Fairtrade certified products, from bananas originating from Colombia, tea picked in Kenya and cocoa for our chocolate, grown in Cote d'Ivoire. In addition to the products we sell all year round, we proudly support specific Fairtrade campaigns such as Fairtrade Fortnight. This is an opportunity to give a voice to farmers and growers throughout the world.
Local jobs
Lidl has long been committed to increasing wages in line with the cost of living, with a combined investment of over £50 million into hourly wages over the past five years. From March 2022, the retailer made its biggest ever investment into colleague wages, making it one of the highest paying supermarkets in the UK. The commitment of £18 million has seen entry-level pay rise from £9.50 to £10.10 per hour outside of London and £10.85 to £11.35 within the M25, with colleagues earning up to £11.40 and £12.25 respectively, depending on length of service. Lidl also do not offer zero hour contracts.